Dr. Jane Weintraub named 2010 Norton Ross awardee
---
Introducd:Dr. Weintraub: 鈥淎s a researcher, when you do something and it shows a difference, it鈥檚 really exciting.鈥?/div>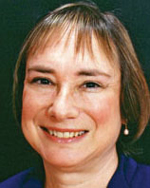 San Francisco鈥擮ne of the biggest things Dr. Jane Weintraub hopes her research imparts in the effort to decrease childhood caries, is that "dentists in their operatories can't do it alone" and "prevention works."
"I'd like to get dentists thinking about other determinants of oral health," she said. "What's going on with a patient's household and community鈥攖hings other than what's happening in the dental chair."
Dr. Weintraub's research, which includes studies on the use of fluoride varnish on young children, has helped serve as the basis for scientific guidelines regarding fluoride and has become a part of mainstream dental and public health practices.
For these and her other contributions to advance the science for public health programs and dental practice, she is the 2010 recipient of the Norton M. Ross Award for Excellence in Clinical Research.
This is the 20th anniversary for the award, which the ADA presents in memory of Dr. Norton Ross, a dentist and pharmacologist who contributed significantly to oral medicine and dental clinical research.
For more than 25 years Dr. Weintraub has been involved in all aspects of dental education. Currently she is the Lee Hysan Professor of Dental Public Health and Oral Epidemiology, an en­dowed chair at the University of California San Francisco School of Dentistry. She also serves as the principal investigator and director of the Center to Address Disparities in Children鈥檚 Oral Health鈥攌nown as CAN DO.
In 2008, the Center, which is funded by the National Institutes of Health, received an additional seven years of funding totaling $24.4 million鈥攖he biggest grant in the UCSF School of Dentistry's history.
The grant was, according to UCSF Dean John Featherstone, Ph.D., himself a former Ross recipient, a "major showing of confidence from NIH" as to the value of her work.
So far the Center has conducted studies all over California and is also involved in collaborative activities with two other National Institute for Dental and Craniofacial Research Oral Health Disparities centers at the University of Colorado Denver and at Boston University, both of which are conducting caries prevention clinical trials.
"Dr. Weintraub is one of the world leaders in her field and is eminently worthy of this recognition by her peers," wrote Dr. Featherstone in the nomination letter for the award, adding, "Her patient and population-based studies span the continuum of epidemiology, clinical research, health services research and health policy."
In a congratulatory note to Dr. Weintraub, ADA President Ron Tankersley praised her "extensive and impressive public health research and leadership," saying her work has contributed significantly to the reduction and prevention of oral health disparities, including early childhood caries. "I extend our deepest appreciation for your lifetime of work."
"It is our pleasure to recognize Dr. Weintraub, a proven leader in dental research, with the Norton Ross Award," said Lori Kumar, Ph.D., vice president, Global Consumer Health Care Research and Development, Johnson & Johnson Consumer and Personal Products Worldwide, which sponsored the award. "We warmly remember Norton Ross for his inspirational leadership and nurturing and mentoring of young scientists in the field of research, and we are excited to honor yet another great leader in the 20th anniversary year of this award."
"We remember Norton as a passionate advocate for excellence in oral medicine, a hands-on clinical researcher and a motivating leader," added Chris Charles, associate director, Scientific and Professional Affairs, Johnson & Johnson Consumer and Personal Healthcare Products Worldwide. "I was privileged to have worked with him for many years at Fairleigh Dickinson University, and later at Warner Lambert."
In clinical trials using fluoride varnish within vulnerable populations, Dr. Weintraub and her team of researchers showed that even one application of the varnish was better than none. The study was key in developing the ADA's 2006 guidelines on fluoride. "As a researcher, when you do something and it shows a difference, it's really exciting," said Dr. Weintraub, who praised the NIDCR for its continued support.
Dr. Weintraub first became interested in dentistry as an undergraduate at the University of Rochester (N.Y.) where she studied biology and geology. The school had what she described as a "strong pre-dental program," and a professor from the nearby Eastman Dental Center in Rochester piqued her interest in dentistry as a profession. That lecturer turned out to be Dr. Basil Bibby, a noted fluoride researcher and former dean at Eastman who received the ADA鈥檚 prestigious Gold Medal Award in 1988.
"My first exposure to dental research was from one of the giants," she said. "I had no idea of his stature at the time but his lecture made a big impression on me."
Back then, she said, applying to dental school meant doing an original research paper. She ended up studying skulls from two different Native American tribes, one from 400 years prior, another from 4,000 years ago. She couldn't prove it, but one of her hypotheses led her to determine that the sugar from maple trees from relatively recent times that didn鈥檛 grow in upstate New York several centuries ago helped contribute to the extensive decay in the population's teeth 400 years ago; while 4,000-years ago, their teeth had few cavities. She presented the findings at her first American Association for Dental Research meeting as a college senior. That paper, "Remains of Ancient Tribes Tell the Tale of Dental Disease," was published in Dental Student magazine in 1978.
Interestingly enough, blending anthropology with clinical epidemiology is similar to what she does today, only now her mission is to understand, prevent and reduce the incidence of caries through research and the impact it can have on clinical practice and health policies鈥攅specially for disadvantaged populations.
CAN DO regularly collaborates with medical anthropologists and behavioral scientists.
"We're up against cariogenic bacteria," said Dr. Weintraub, "a need to better understand how to enhance behaviors and oral health literacy, increase access to dental care for underserved populations鈥攖he whole family, not just the kids鈥攁nd environmental improvements, including the ready availability and affordability of such things as healthy foods and fluoride."
While in dental school at what is now called the Stony Brook School of Dental Medicine, Dr. Weintraub became interested in caries prevention and public health after studying with Drs. Louis Ripa and Gary Leske.
The work led her to conclude, "public health and academia would be a good fit for me."
After Stony Brook, she earned her master's in public health as well as postdoctorate certificate in dental care administration from Harvard.
A past president of the American Association of Public Health Dentistry and a prior at-large board member of the AADR, Dr. Weintraub is also responsible for teaching research methods to the dental and graduate students and also leads a series of dental public health seminars that are available to residents across the country. She enjoys mentoring students and is impressed by the enthusiasm she sees for public health in the next generation of dentists and researchers.
"I think they're interested in giving back to communities, not only here in the U.S. but globally," she said. "I really see a shift in perception and I鈥檓 pleased at that."
As the 2010 Norton M. Ross Award winner, Dr. Weintraub will receive a plaque and $5,000. The award was made possible by sponsorship from Johnson & Johnson Consumer and Personal Products Worldwide, Division of Johnson & Johnson Consumer Companies Inc.
TAGS: