National Dental Benefits Conference set for Aug. 20
---
Introducd:Dr. Plage Executives from public and private health companies will share their expertise at the 2010 National D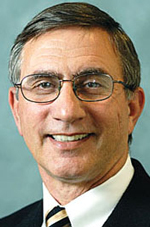 Executives from public and private health companies will share their expertise at the 2010 National Dental Benefits Conference Aug. 20.
The Council on Dental Benefit Programs recently announced the lineup of speakers for the conference, which is expected to draw more than 100 people. Presenters include:
Susan M. Fournier, executive director of the Massachusetts Public Employees Fund: The fund provides dental benefits to more than 73,000 state and municipal employees and their family members, and Ms. Fournier will discuss how the fund worked with network providers to incorporate evidence-based dentistry in their practices. Ms. Fournier's presentation is titled "Designing a Quality, Evidence-Based Dental Benefit Plan: An Employer's Perspective."
Dr. Stewart R. Balikov, Aetna鈥檚 national dental director of utilization management: Dr. Balikov will present "Dental Fraud: The Claim Review Perspective" and discuss identification and detection of fraudulent and/or suspicious activity. He is a certified dental consultant and a California Association of Dental Plans-certified quality assurance consultant and instructor in its quality assurance certification course.
Dr. A. Conan Davis, chief dental officer for the Centers for Medicare and Medicaid Services, and Dr. Christopher J. Smiley, member of the Council on Dental Benefit Programs and a representative to the Dental Quality Alliance: This session will cover how the ADA is responding to a federal government mandate that quality measures for dentistry be developed. In their presentation, "The Dental Quality Alliance: What You Need to Know About Evolving Quality Measures for Dentistry," Dr. Davis will share where the government would like quality measures to be in the future. Dr. Smiley will discuss the mechanisms and goals planned for developing performance measures in dentistry.
William Prentice, ADA senior vice president for government and public affairs, and Jon Holtzee, ADA director of state government affairs: In a "Federal and State Government Affairs Update," Mr. Prentice will talk about what the ADA has been doing at the national level regarding health care reform. Mr. Holtzee will provide an update on state legislative activities.
Demand prompts ADA call to action
The Council on Dental Benefit Programs responds to hundreds of phone calls to the ADA annually about third-party issues. Partnering with the Center for Continuing Education and Lifelong Learning, CDBP drafted content for an online course titled Dental Benefits 101, which is being offered on ADA CE Online without a fee for a limited time.
CDBP recognized the need to educate dentists and dental offices on the proper terminology used in the dental benefits world. With the onslaught of new consumer-directed employee benefit plans and patients using these plans at dental offices, CDBP believed it was important to provide information that would make it easier for dental offices to know how to properly handle patients with these types of insurance plans.
"Frankly, even some of our CDBP members were enlightened by reviewing and compiling information and data for this course," said Dr. Robert Plage, chair of the Dental Benefit Information Service Subcommittee of CDBP. "Dental Benefits 101 is certainly a course all of us in our profession should consider taking to stay current on benefits issues."
The goal of the course is to educate dentists on the various types of dental plans in the marketplace and how these plans can affect their patients. This includes a discussion of the various cost containment measures used by dental plans.
After completing the course, dentists should have a better understanding of the terminology and mechanics used in dental benefit programs including the payment challenges faced by nonparticipating dentists.
Visit www.adaceonline.org to register or for more information.
Jeffrey Segal, MD, CEO of Medical Justice: Medical Justice is an entity designed to keep physicians from being sued for frivolous reasons. Dr. Segal will present "Angry Bloggers and Egregious Rating Sites: Definitive Solutions for Dentists in the Internet World." He'll discuss dental office considerations regarding frivolous malpractice lawsuits and Internet defamation.
Brian Watts, executive vice president of First Dental Health: This session, "Dental Plan Trends in 2010: PPO Network Leasing and Discount Dental Plans," will cover how discount dental plans are competing in today's dental benefits marketplace, and Mr. Watts will discuss the latest trends in network leasing.
Christy Stroup, sales manager for the Council for Affordable Quality Healthcare: Ms. Stroup will discuss data collection on dentists and its use by insurance companies in the credentialing process during "Council for Affordable Quality Healthcare Universal Provider DataSource: Simplifying Provider Data Collection."
Dr. George Taylor, University of Michigan professor and member of the ADA Council on Scientific Affairs: A study that shows a cost savings on medical expenses for the insured who access dental benefits will be presented by Dr. Taylor during "Periodontal Treatment and Medical Care Costs in People with Diabetes."
"I am very excited that our conference will be presenting topics never before discussed at the ADA. Many of these topics are very timely, such as Drs. Davis and Smiley discussing the newly formed Dental Quality Alliance and the development of quality measures for dentistry," said Dr. Robert Plage, chair of the Dental Benefit Information Service Subcommittee of CDBP.
The conference will convene on Aug. 20 at ADA Headquarters in Chicago in the second floor auditorium. The meeting will begin at 7 a.m. with a breakfast buffet; sessions will start at 8 a.m. until a noon lunch, ending at 5 p.m. The registration fee is $35.
TAGS: