Annual session courses offer financial tips
---
Introducd:Orlando, Fla.鈥擠uring this slow economy, annual session courses can be a wise investment for any dental practice.
Orlando, Fla.鈥擠uring this slow economy, annual session courses can be a wise investment for any dental practice.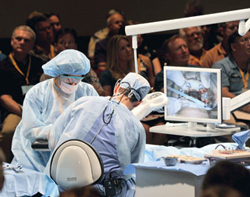 Destination annual session: From the exhibit floor to live operatory to roller coasters, this year鈥檚 session provides everything from practice enhancements to entertainment.
The ADA's extensive continuing education program, Oct. 9-12, provides dentists and their team members with more than 255 CE opportunities鈥攎any free with registration鈥攖o learn new clinical skills, focus on practice management strategies and generate new enthusiasm to take back to their practices.
"Attending the ADA annual session is your best opportunity to gain the skills and knowledge to meet these challenges and overcome them, and even surpass your wildest dreams of success," said Dr. Mark Hyman, who will lead several CE courses at session.
The ADA's LOC offers attendees the opportunity to Learn, Optimize and Connect while they earn up to 24 hours of free CE on the exhibit floor. The LOC features new technologies to help dentists improve profitability and ability to diagnose by demonstrating real time, step-by-step dentistry. The ADA also offers six unique courses in the Education in the Round learning format, which provides instruction on a variety of procedures from diagnosis through treatment with an interactive format between attendees and the speaker. Education in the Round courses are included in the MultiMedia Recordings package.
Annual session is also a great opportunity for participants to network with colleagues and to share tips about improving a practice in tough economic times.
"Over the past few years we've found ourselves in economic circumstances that have produced a 'new normal,'" said Dr. Hyman, whose course, "A 360 Slam Dunk Guide For Successful Teams to Complex Treatment Planning," course 5318, offers tips for practices trying to do more with much less, including how to reach financial goals, improving quality through advanced technology and enhancing patient service in a competitive environment.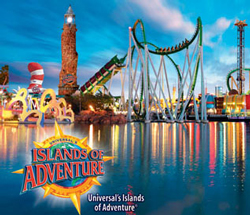 "You must invest in the future in order to see a payoff," he added.
There are also courses designed to spark ideas for innovative practice and risk management solutions, from leadership and decision-making strategies to the new practice management course from Disney Institute.
A sampling of CE courses to help participants focus on growing their practice revenues include:
Disney Institute Presents: Disney鈥檚 Approach to Quality Service, course 5121;
Leadership and Decision Making Strategies, course 5305;
Ask and Ye Shall Receive: The Art of Getting to Yes, course 6304;
The Power of the Question: Taking Your Patients from Denial to Action, course 6309;
Teamwork Changes the Practice from Good to Great, course 7304;
Virtues of Profitable Dentistry, course 7324;
Providing Wow Service for Your Patients, course 8306.
In addition to these courses, participants can earn free CE on the exhibit floor at the Pride Institute Technology Expo in the ADA's LOC (see on-site listings for course numbers and times). These one-hour courses are designed to have an immediate impact on the dental team鈥檚 ability to attract and engage new patients to their practice. Courses include:
The Modern Continuing Care Experience;
Social Media 101;
Utilizing a Baseline of Norms for Defining Return on Investment;
New Frontier Feedback鈥擶hat Really Engages and Attracts Patients Through Online Strategies;
The Key to Creating a New Technology Culture in Your Practice for You, Your Team and Your Patients.
To register for the annual session or to see more information on annual session CE courses, visit www.ada.org/goto/session. Session-goers who register by Sept. 10 are eligible for early registration discounts and will receive their registration packet in the mail prior to the meeting.
TAGS: